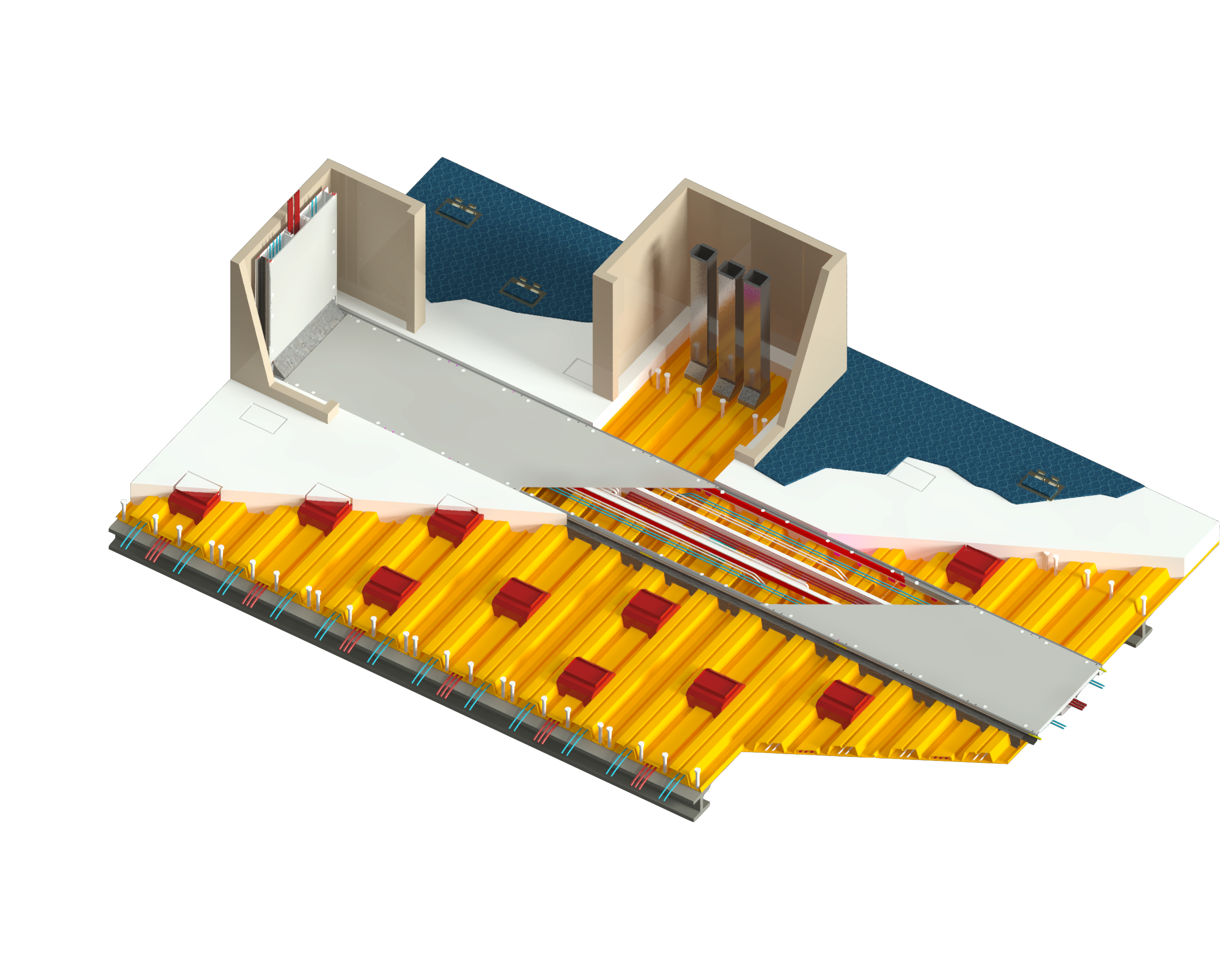 At Cordeck, we've perfected Wire Management by merging power & data cables with the buildings structural floor. Our system also provides peace of mind with strong data protection.  More importantly, power activations are  located just below the finished floor, making moves and changes effortless.
Our In Floor Cellular Raceway System provides an innovative, flexible wire management solution for any project.  Ideal applications includes casinos, government, educational buildings, recreation centers, libraries, and offices.
Share This Story, Choose Your Platform!
Cordeck Roof Deck Roofs, Mezzanines, Canopies and Shelving. Produced to length specifications. Short lead times. Prompt Delivery. Variety of Finishes
At Cordeck, we've perfected Wire Management by merging power & data cables with the buildings structural floor. Our system also provides peace of mind with strong data protection.  More importantly, power activations are  located [...]