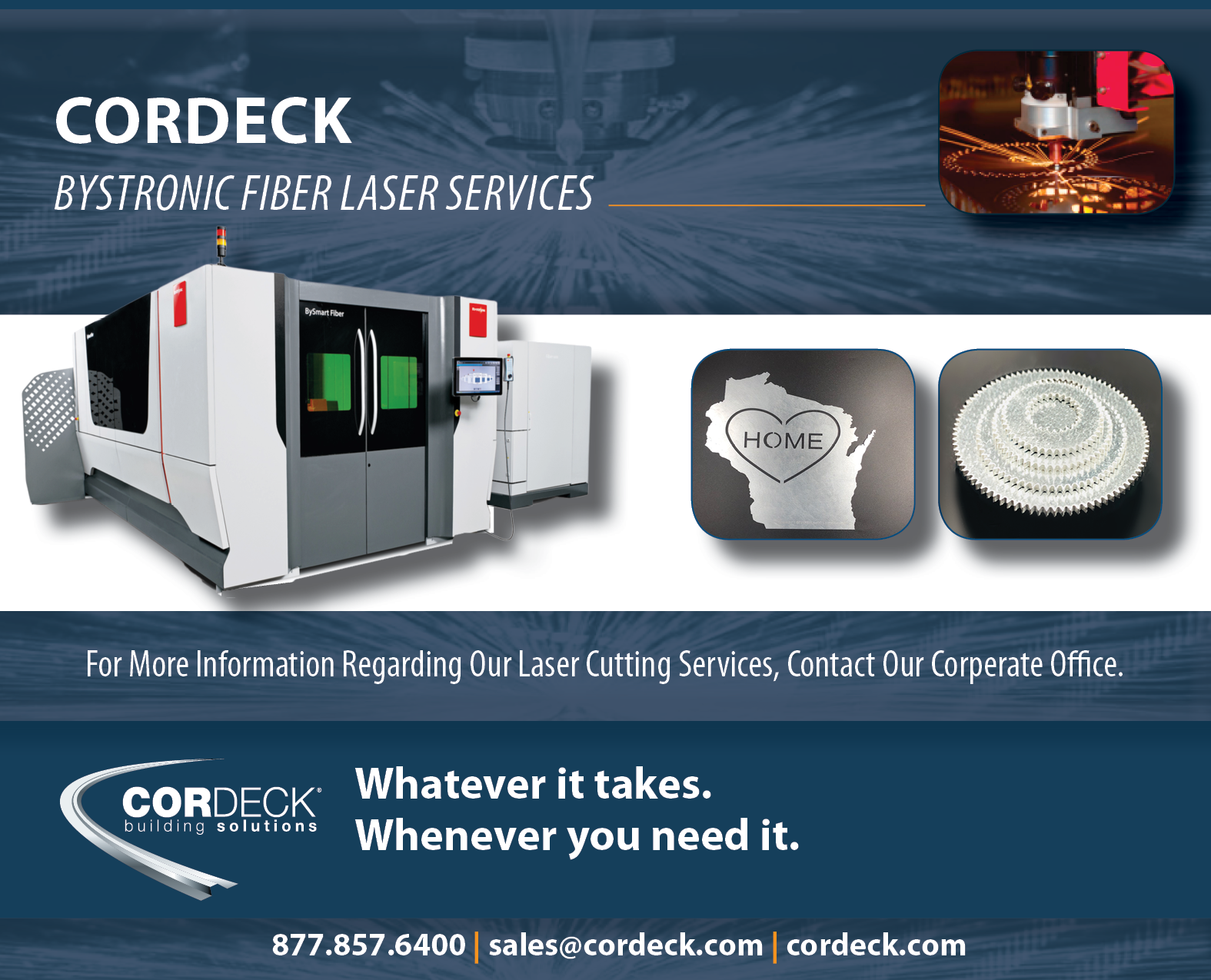 Laser Cutting Services
BYSTRONIC FIBER LASER 3015
Cordeck Headquarters – Kenosha, WI
This state-of-the-art laser is the most efficient in laser cutting. The laser beam is created by an active fiber and transmitted over a transport fiber to the machines cutting head. Fiber lasers are signifi­cantly smaller than CO₂ lasers & generate several times the power from the same amount of current. A fiber cutting system is primarily suited for processing thin to thick sheet metal from steel, stainless steel, aluminum & also other non-ferrous metals (copper and brass).
This means we can:
Provide intricate enhancements when processing our quality steel deck products in house
Cut & cleanly remove parts without a secondary tooling process to remove burrs
Assist you with overflow on your lines or run parts on a regular basis
Production for short run, prototype and long runs
Computer Aided Drafting Department  
Our CAD engineers are ready to work with you to bring your custom parts to life with ease and precision with our state-of-the-art machine.
Bridges Community Center offers help for people with mental illness, substance abuse disorders Read more about how our Cordeck for a Cause team assisted creating a more welcoming patio area at the Bridges Community [...]
CELLULAR COMPOSITE FLOOR DECK Cordeck Cellular Composite Floor Deck is traditional Composite Floor Deck with flat sheet steel welded to the underside. With the addition of the flat bottom plate, increased spanning and loading capabilities [...]