This service is available for jobs in which we provide the material and for an additional fee.
Our Detailing Service provides you with installation drawings for your projects. These drawings typically include stud installation drawings, bundle placement plans and cut lists.We also provide Metal Deck Accessories (Pour Stops, End Closure, Side Closure, Ridge Cap, Flat Plate, etc.) which are also shown on the drawings, based on the project requirements.
Our Detailed Installation Drawings Can Enhance The Quality and Efficiency of Your Project;
Saving You Time and Money!
Increased Job Site Efficiency
Less Field Cutting
Less Job Site Waste
Ownership of the Drawings
Roof Deck Drawing Example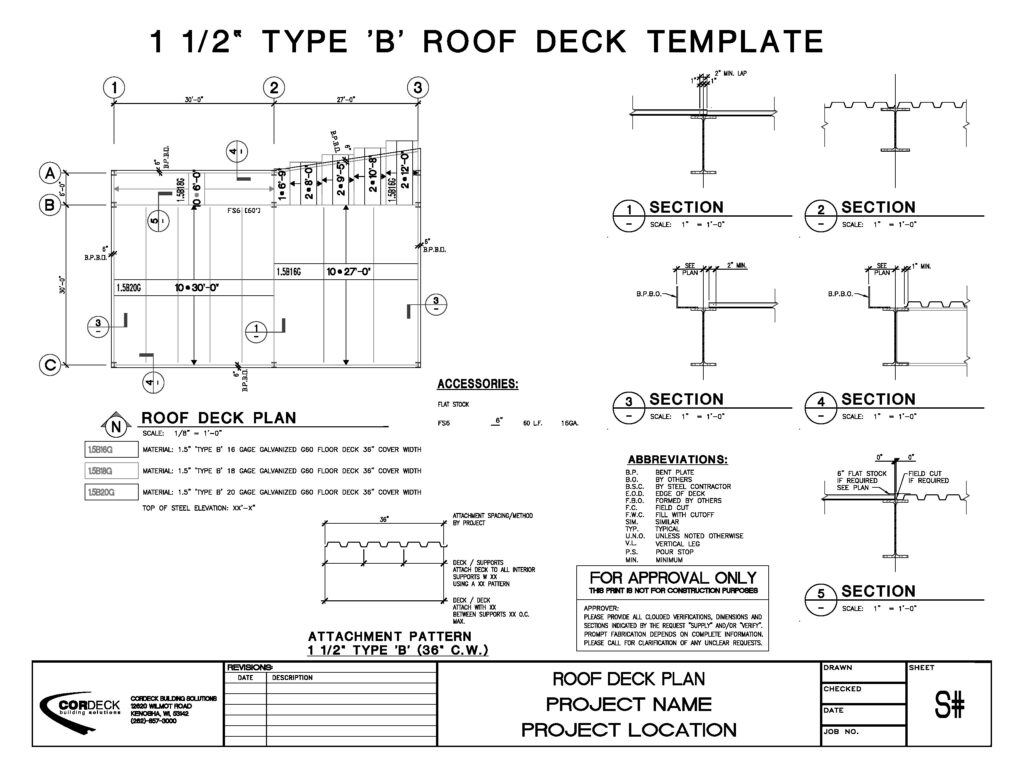 Floor Deck Drawing Example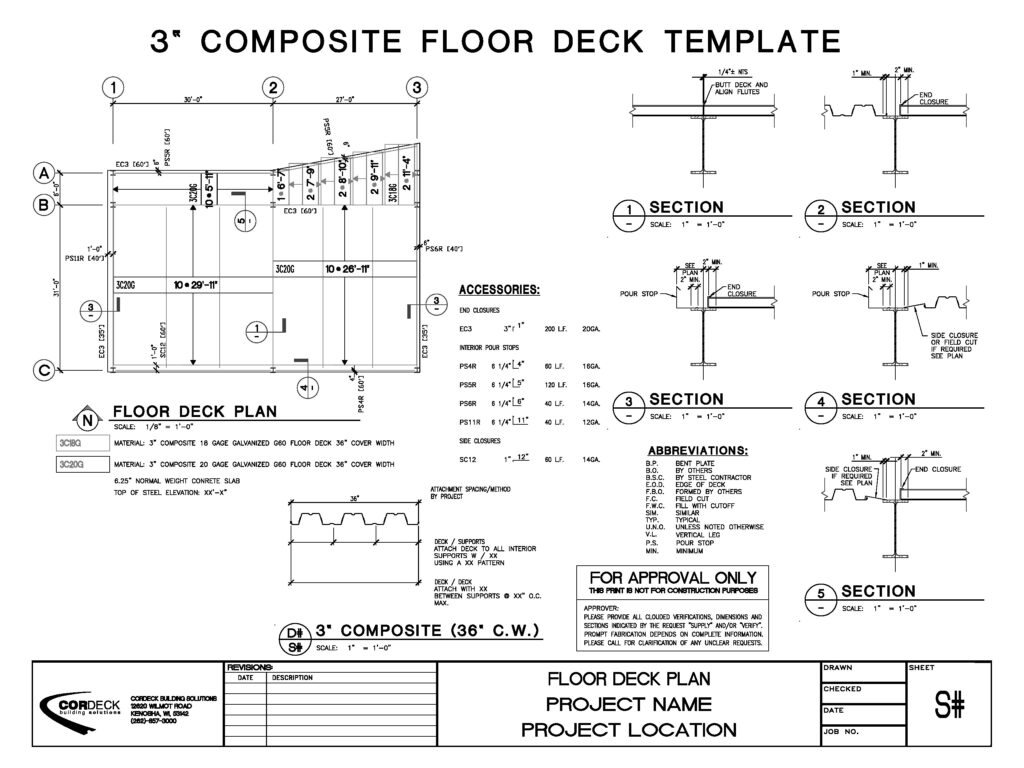 The entire staff at Cordeck is committed to the success of our clients which is why we are with you from project conception to completion!