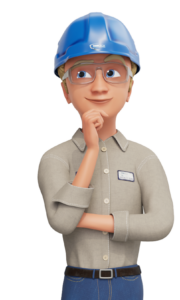 Frequently Asked Questions About Our Metal Deck Products
Have Questions?
Dex The Dexpert® Has The Answers
DO YOU ONLY PROVIDE ONE LENGTH OF METAL DECK?
WHAT ARE YOUR LEAD TIMES?
IS THERE A MINIMUM ORDER AMOUNT?
DO YOU MANUFACTURE YOUR PRODUCTS OR ARE YOU A SUPPLIER?
CAN YOU SEND ME A SAMPLE?
DO YOU ONLY HAVE ONE LOCATION?
CAN I GET A DECK LAYOUT DRAWING?
Is your question not featured?  Give a Dexpert® a call at 877-857-6400