what are customers say about us!
At Cordeck we are committed to Excellent Customer Service. We will continue to do "Whatever It Takes" to lead the industry in service while establishing nationwide name recognition. Our dedication to clients, community, and employees will remain strong by building long-term relationships, finding solutions, and providing personal growth opportunities.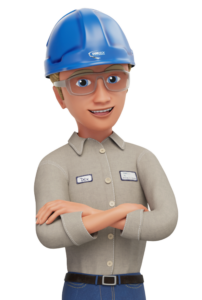 "We Sell Customer Service and If You Want Metal Deck,

In-Floor Raceway Systems or Sheet Metal, W

e'll Sell You That Too!"

~ Dex The Dexpert®
We Appreciate Our Customer's Feedback!
"We really rely on and use Cordeck exclusively. Wonderful people, a terrific product, and superior service!

Say hello to everyone there and let them know they are appreciated!"
"I just wanted to say thank you for expediting my order.  We got the decking at 6:30 this morning and my customer was thrilled.  Your customer service is outstanding.  I appreciate it and look forward to working together again."
"Thanks to everyone I've dealt with…..great work! Cordeck is the best material supply organization I've ever worked with."
"We received the materials ordered today via FedEx, actually a day earlier than originally planned.  I wanted to thank you for your time and effort in helping make this happen."
"Although we do not request hundreds or thousands of feet of metal deck, Cordeck is always there for us.  Service is IMPECCABLE!  Again, thanks to everyone.  We cannot get this kind of service from "you know who."
"I just want you to know that your customer service/estimating team is amazing.  They are always so quick to turn quotes and respond to our requests. You all are top notch and we appreciate what you guys do for us."
"Everyone I spoke with today was nothing less than Aces!"