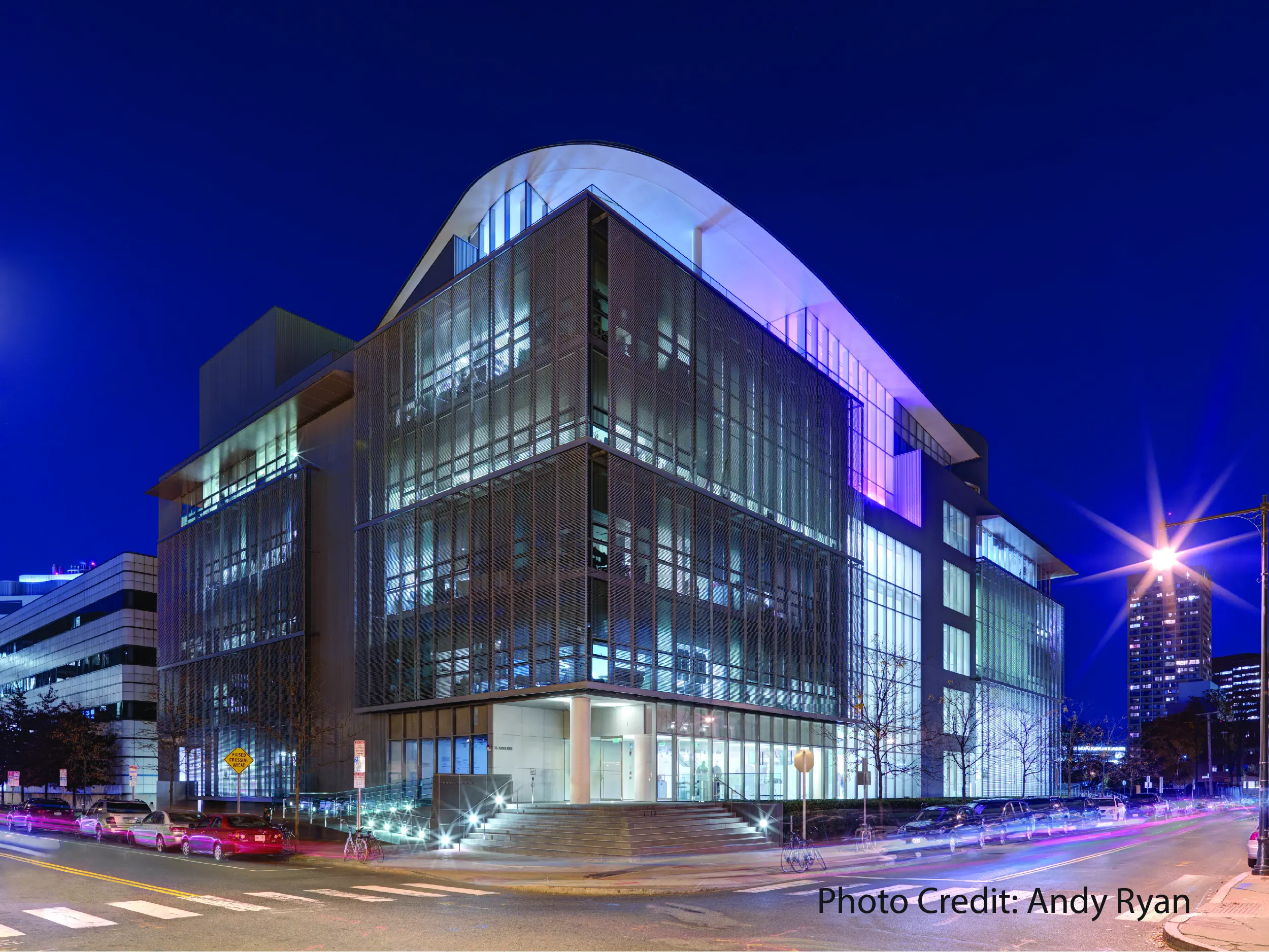 In Floor Power and Wire Management System
This six story, 163,000 square foot building, features architecture designed to accommodate many different possible futures. There are labs, conference rooms, social, administrative, exhibition and event spaces. Each of these areas are highly adaptable, allowing flexibility to respond to emerging research priorities.
 Cordeck supplied the complete floor system including cellular deck for in floor power and data cable management, and composite deck, along with custom color acoustical roof deck and flashings.  
A low life-cycle cost, secure, adaptable, and aesthetically pleasing wire management system provides economical, functional, and environmental benefits for owners and tenants throughout the life of the building.
Photo Credit: Andy Ryan
Architect: Leers Weinzapfel Associates, Boston, MA
Electrical Engineer: Cosentini Associates, Inc, Cambridge, MA
General Contractor: Bond Brothers, Everett, MA
Fabricator: Cives Steel Company, Augusta, ME
Cordeck System: N-R-G FLOR®