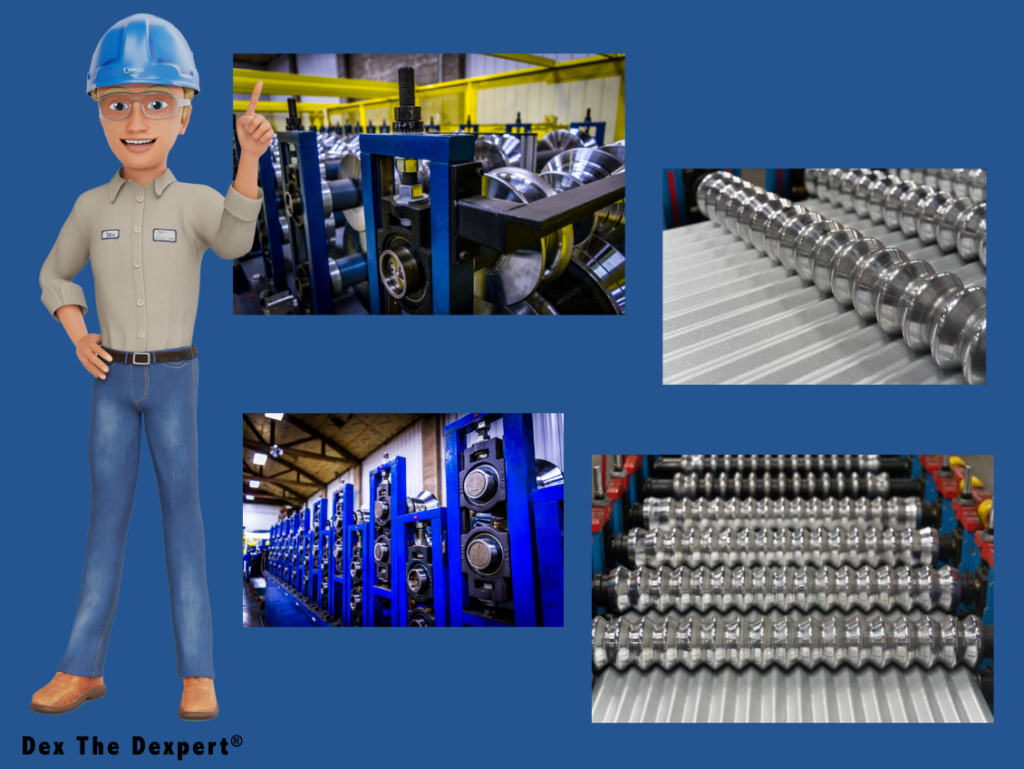 In the history of roll forming and the roll former machine, Ewald Stellrecht is the man who is known to be the creator of the first portable roll former here in the United States, while the first roll former was actually launched in the UK. Roll forming is believed to have begun as early as 600 BCE, in the Middle East and South Asia.
Believe it or not, the design for roll formers actually came from drawings done by Leonardo Da Vinci. And it was not until the 1600s that the roll former became widely used.
With a roll former, you can produce different sizes and material thicknesses using the same roll of steel. It just comes down to changing out the dies in the machine.
Cordeck uses a roll former to produce all of the metal that you need!
Corrugated metal was invented by British architect and engineer Henry Palmer. He was also granted a patent in 1829. Corrugated metal was originally known as CGI, corrugated wrought iron. In the corrugation process today, we use a method called "roll forming".
Different shapes and sizes of corrugated metal can be achieved by simply changing the dies. Galvanization was also developed in 1837, in France, this means the metal is treated with zinc which prevents rusting.
So, if it was not for Henry Palmer, there might not be a Cordeck today……that's a sad thought.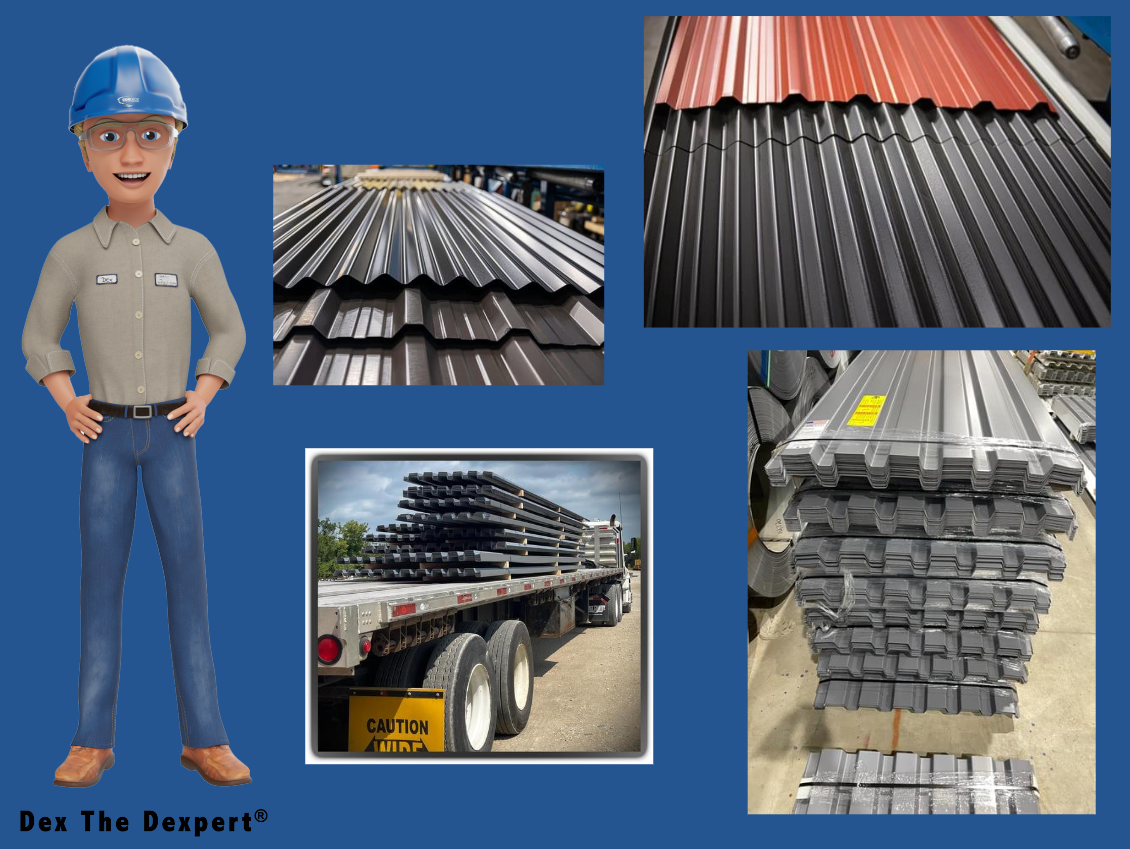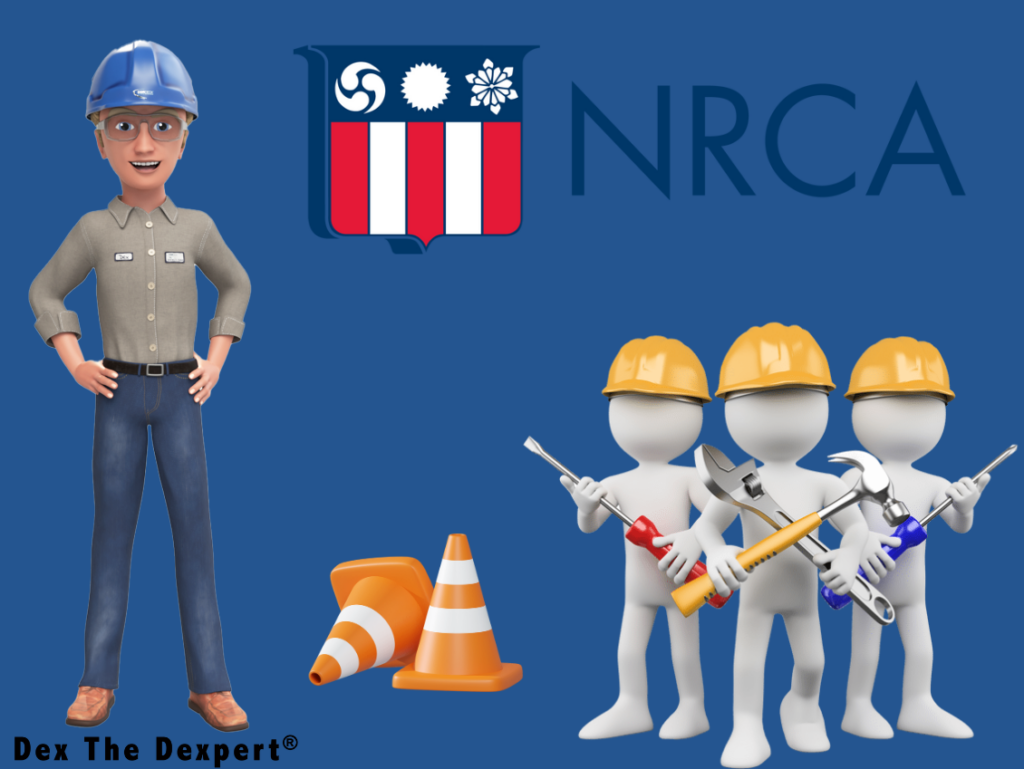 "Construction employment added 15,000 jobs on net in April, according to Associated Builders and Contractors. On a year-over-year basis, the industry has expanded by 205,000 jobs—an increase of 2.7%.
The construction unemployment rate fell from 5.6% in March to 4.1% in April. The national unemployment rate for all industries fell from 3.5% in March to 3.4% in April as the U.S. economy added 253,000 jobs.
Nonresidential construction added 800 jobs in April, with gains in one of the three subsectors. Nonresidential specialty trade contractors added 10,700 jobs for the month; heavy and civil engineering lost 8,100 jobs; and nonresidential building lost 1,800 jobs."
Read more from the NRCA here.
Construction safety week runs from May 1st-5th in 2023.
"Every day, we walk onto construction sites with one goal in mind – get the job done safely. We take great pride in the role we play shaping the communities in which we live, work and play. But even more than that, we feel an unwavering responsibility to one another, our families, and friends to make sure we all return home safe every day.
In our industry, safety is not just a series of procedures and protocols, but a unified culture that empowers every person on the job site – from craft professionals to project and business leaders – to recognize and act on any potential risk. We're building the awareness of holistic safety, requiring a strong mind, strong body, and the right state of mind for every task, on every job, every day. That's why more than 70 national and global construction firms join forces for Safety Week with a single aim: to provide the vision, insights, resources, and equipment standards to inspire everyone in the industry to be leaders in safety.
Safety Week is a show of force, an opportunity for people, companies, and even competitors, to work together and celebrate the incredibly hard work of people in our industry who make safety the foundation of everything they do.
Celebrate safety where you work and demonstrate your continued commitment to building a stronger, safer industry.
Safety Week was started in 2014 when more than 40 national and global construction firms comprising the Construction Industry Safety Initiative (CISI) group and the Incident and Injury Free (IIF) CEO Forum joined forces with a single aim: to inspire everyone in the industry to be leaders in safety.
In 2016, Safety Week was more formally branded and started to take shape as the fully integrated annual campaign with a growing number of members and sponsors that exists today."
Learn more about Safety Week and how you and your team can pledge on their official site.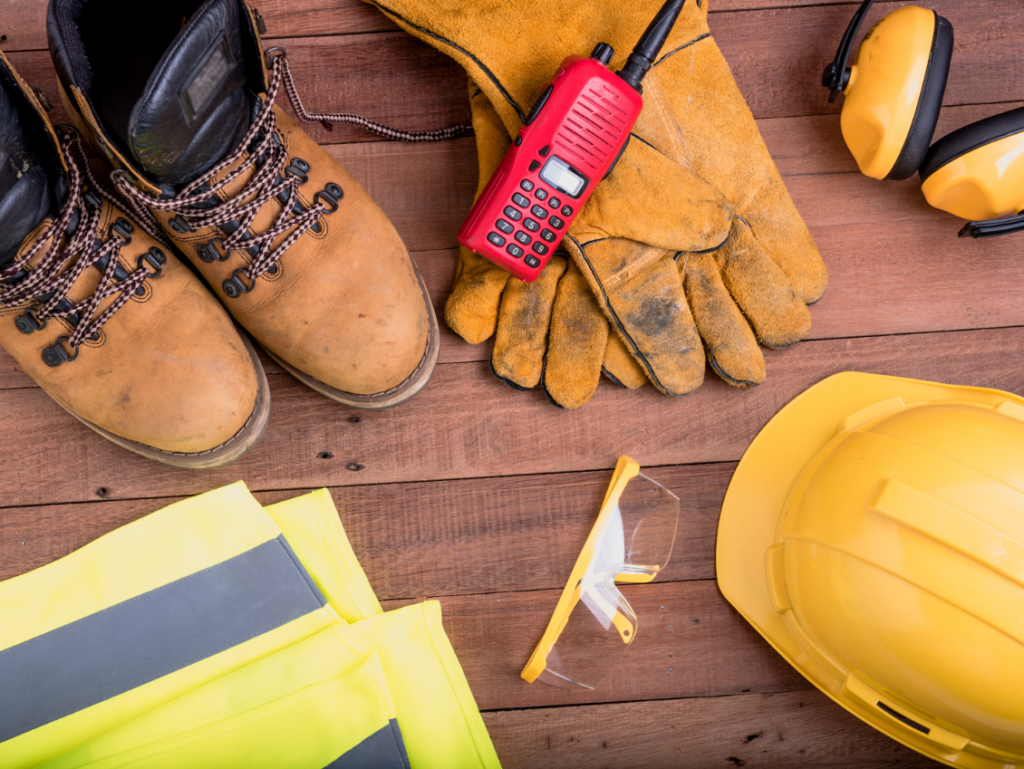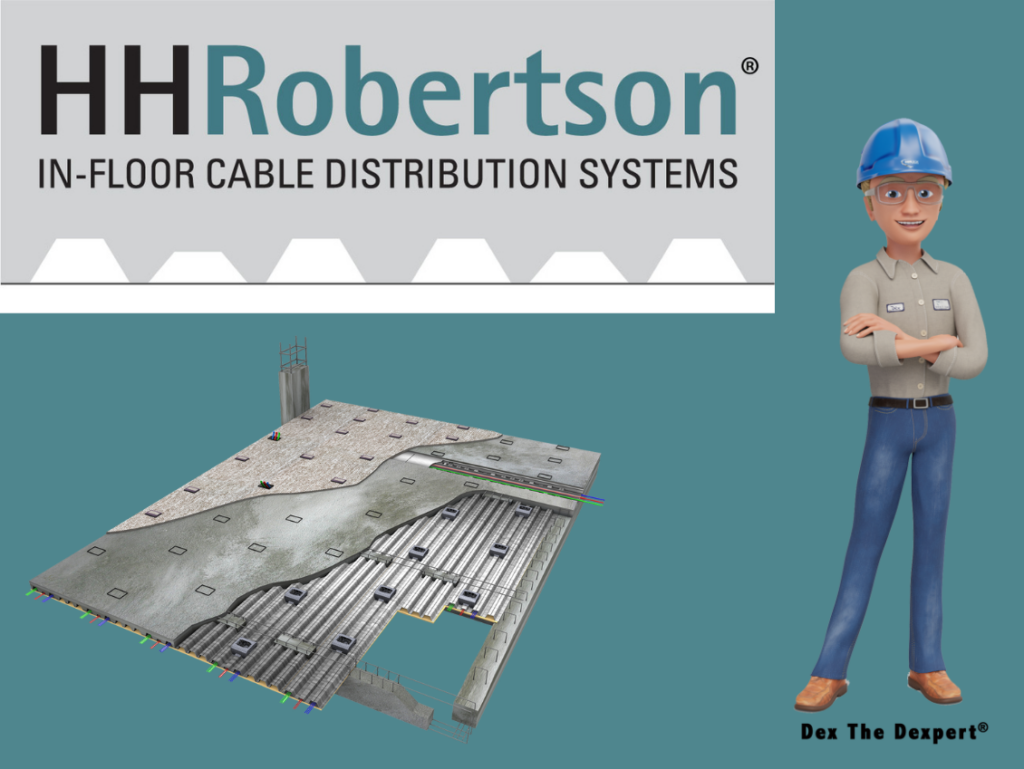 Did you know that Cordeck acquired HH Robertson's In Floor Cable Distribution in 2015 and we are committed to serving the aftermarket needs of this system?
HH Robertson introduced the In Floor Cable Distribution System back in 1931. Then, in 2015, Cordeck acquired the HH Robertson In Floor System. To this day, Cordeck remains committed to serving the aftermarket needs of this system.
You can find all the HH Robertson information you might need or want right here on our website! We offer our HHR Aftermarket Product Catalog, HHR Aftermarket Q-Floor Raceway Manual, and HHR Aftermarket Metal Deck Information. You can also contact us at 262-891-3237 or [email protected].
Cordeck is a full-service steel deck manufacturer and stock distributor. The company has grown from three full-time employees to a team that includes a nationwide network of sales representatives. Cordeck has remained responsive to the growing industry by continually keeping in touch with customers' needs by increasing product lines available. The most recent addition to product offerings is electrified cellular deck systems.
Today Cordeck manufactures and stocks many types of corrugated steel deck products, flashing, and trim accessories for building construction. These come in a variety of gauges and finishes and, as always, we are pleased to meet our customer's specifications. We also have detailing and engineering services available as well as a sales team who provides complete customer satisfaction and answer any questions our customers have pertaining to product knowledge and production.
After 34 years in business, Cordeck is still dedicated to doing "Whatever It Takes" to lead the industry in quality and customer service. Ken's vision has laid the foundation for a company that can boast its primary sales evolve from satisfied customers. Customers soon come to recognize that at Cordeck they'll never come up short on quality, tradition, and most importantly customer service.